My spine is all atingle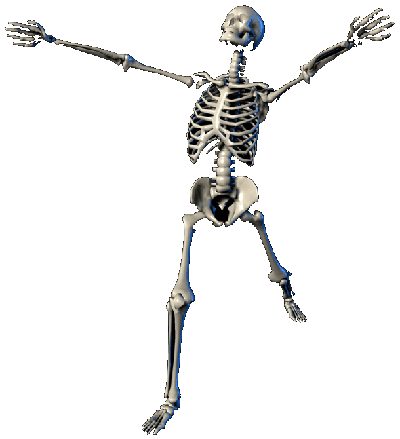 Sometimes the writer is the last person to know. But in this case, I don't mind. I just found out our latest book A THOUSAND BONES is a nominee for the first annual Spinetingler Award. The awards will be given out by the online magazine
Spinetingler
.
If you don't know about ST, you should. It is devoted to spotlighting writers you won't find in the usual mainstream venues. Or as editor Sandra Ruttan puts it: "We want to entertain our audience while we promote and enhance the profile of talented emerging writers using the forum of electronic publishing. We know there are a lot of great stories out there that should have a place where they can be told, so we are providing that venue for them."
The nominees were selected by the magazine's editors but readers are the ones who will now determine the winners. Anyone can email their vote in by the deadline Dec. 30. (The rules are at the end of this post or you can go to Spinetingler.)
Just take a look at the list of nominees and you'll see why we feel honored to be included. At first, I was a little gobsmacked that we are considered "an emerging talent" -- but only because we just turned in book No. 9 and I always thought that puts us square in the midlist purgatory.
Which brings up the issue of perspective. It's hard to keep a good one in this business. You keep churning out books, doing your best to make each one better than the last. You have some success, you get some breaks, but you still feel sometimes that you're just frantically treading water hoping you won't get sweep away in the next downsizing wave.
It's all about perspective...
I heard Mike Connelly speaking at Killer Nashville a couple months back. He said that it took him a good ten years to make it to the bestseller lists. My jaw dropped because I had always assumed Mike's trajectory had been comet-like. But then he went on to say he completed three manuscripts before his agent shopped one around. He said he realized all three of those manuscripts weren't good enough to go out into the world. His agent sent out manuscript No. 4 -- The Black Echo. Which of course won the Edgar for Best First Novel.
Perspective.
I've heard similar stories from people like Robert Crais, Harlan Coben, Laura Lippman and many others. Folks we all assume have had an easy accension but in reality, worked a good decade before they got their big break and starting appearing on lists.
So yeah, I am pretty stoked to be called a "rising star" by Spinetingler magazine. And the next time I feel like I'm just sitting here on a plateau, I am going to try very hard to shift around and get a different perspective.
Here are the Spinetingler nominees. And if you're so inclined, we would be eternally grateful for your vote.
Best Novel – Legend

Ken Bruen, Cross
Ken Bruen, Priest
James Lee Burke, Tin Roof Blowdown
Laura Lippman, What The Dead Know
Ian Rankin, The Naming of the Dead
James Reasoner, Dust Devils
Best Novel – Rising Star
Sean Doolittle, The Cleanup
Charlie Huston, The Shotgun Rule
Larry Karp, The Ragtime Kid
Rick Mofina, A Perfect Grave
PJ Parrish, A Thousand Bones
Steven Torres, Concrete Maze
Best Novel – New Voice
Megan Abbott, Queenpin
Declan Burke, The Big O
Allan Guthrie, Hard Man
Steve Mosby, The 50/50 Killer
JD Rhoades, Safe and Sound
Duane Swierczynski, The Blonde
Best Publisher
Bitter Lemon Press
Europa Editions
Hard Case Crime
Poisoned Pen Press
Best Cover

Robert Terrall - Kill Now, Pay Later Cover painted by Robert McGinnis
Gil Brewer - The Vengeful Virgin Cover painted by Greg Manchess
George Axelrod - Blackmailer Cover painted by Glen Orbik
Allan Guthrie - Hard Man Design: Vaughn Andrews. Photo: (c) Corbis.
Nick Stone - Mr. Clarinet Designed by Emily Cavett Taff
Best Editor
Charles Ardai, Hard Case Crime
Stacia Decker, Harcourt
Alison Janssen, Bleak House
Barbara Peters, Poisoned Pen Press
Dave Thompson, Busted Flush
Special Services to the Industry
Daniel Hatadi -
Crimespace
Ali Karim – Shots, The Rap Sheet
Graham Powell - Crimespot
J. Kingston Pierce – The Rap Sheet
Maddy Van Hertburger – 4MA
Sarah Weinman – Confessions of an Idiosyncratic Mind
Best Short Story On The Web
The Leap
by Charles Ardai - Hardluck Stories
Breaking in the New Guy
by Stephen Blackmoore - Demolition
Amphetamine Logic
by Nathan Cain - Thuglit
The Switch
by Lyman Feero -Thuglit
Seven Days of Rain
by Chris F. Holm - Demolition
Shared Losses
by Gerri Leen - Shred of Evidence
The Living Dead
by Amra Pajalic - Spinetingler
Convivum
by Kelli Stanley - Hardluck Stories
Here's how to vote:

ONE E-MAIL PER PERSON ONLY. You cannot send another vote in, even for a different category – multiple votes from the same sender will not be counted. Take the time to consider your votes carefully. E-mails must be received by December 30, 2007.
You may vote for one winner in each category as long as all votes are submitted in one e-mail. Simply state the category and your chosen winner for each of the eight categories. Any votes that contain more than one selection per category may be removed from consideration completely. No ties.
Send your e-mail to sandra.ruttan@spinetinglermag.com with AWARD NOMINATIONS in the subject line.